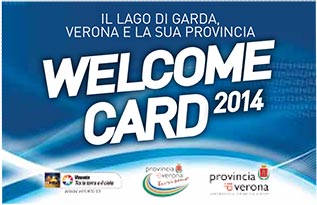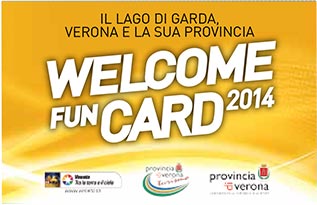 Relais Villa Pastello will be happy to give you a WELCOME CARD and a WELCOME FUN CARD, which you can use while exploring the Verona area during your stay.

WELCOME CARD 2014: discounts and concessions for parks, museums, boat trips on the lake, sports facilities, bars, restaurants, wineries and taverns.
WELCOME FUN CARD 2014: created for children and fun lovers, it can be used at parks that participate in the initiative to obtain concessions on the admission fee at the ticket office. Have fun!